Left ideology has always been a prominent element in Malayalam cinema. We have had some great films that practically worshipped communist principles. Even the movies that criticized the existing party system were never critical of the ideology, and movies like Left Right Left somewhere blended craft with constructive criticism. The latest film Higuita, written and directed by Hemanth G Nair, has the attire of a movie that promises to deep dive into certain stereotypes in Kerala's political history. But soon, we realize that this political thriller only wants to exaggerate the screen image of the Kannur district, and the end result is a shallow thriller with loud background scores.
Panniyannur Mukundan is a strong and influential RPI(M) leader whose life was constantly threatened. He has enemies within and outside the party, and for almost 30 years, nobody has managed to pull him down. The movie Higuita shows us the events that happen in Mukundan's life from the perspective of his newly appointed gunman Ayyappadas.
Panoor is the backdrop of this movie, and it is indeed a politically sensitive area. But like I said, the film wants to exaggerate the manipulated image of that region. The man who takes Ayyappadas to his accommodation describes his birthplace as some lawless land. And instead of presenting political violence nuancedly, Hemanth G Nair endorses the popular notion through poorly written sequences that create no intrigue in us. The movie practically wastes a lot of time building fear in the character of Ayyappadas. What is even more baffling is the level of ignorance of this police officer.
In a way, Hemath G Nair has created a different type of Mexican Aparatha. Oru Mexican Aparatha was a movie that celebrated violence as the modus operandi of the communists, and the irony was that it managed to deceive many people. The same formula is getting applied here. Pinarayi Vijayan and his political journey are the molds for Pannyannur Mukundan. By making him a ruthless power snatcher with a great plan, Hemanth wants to confuse the left empathizer in the viewer. While a movie like Left Right Left impresses you with its detailed interconnected screenplay, Higuita fails miserably due to its easily guessable plot twists and the underwhelming way of developing the script.
Hemanth plans to please the LDF fans by making the right-wing people pure opportunists who started everything. I do understand that a lot of it comes under the creative liberty of a writer. But if you are unimaginative, then everything falls flat. Dawn Vincent's background score and Rahul Raj's music are somewhere trying to emulate the template set by Gopi Sunder in LRL. Editor Praseedh Narayanan is reusing the same footage extensively to create buildup for Mukundan.
With his restrained body language and voice modulation, Suraj Venjaramood has that much-needed clarity and focus in being Panniyannoor Mukundan. Dhyan Sreenivasan has this overtly worried, constipated expression in the entire film, and he makes the character of Ayyappadas look way too naive. Vineeth Kumar played the role of one of the antagonists, and he cracked the slang neatly. Manoj K Jayan's try to speak in the Kannur slang was flawed. Indrans yet again gets a chance to play this retired communist who is the group's motivational speaker.
As a fictional story, there is nothing wrong with creating a narrative around certain actual events. But Higuita is not even trying to be innovative in the writing part. With a script arch that goes through all the guessable routes, the Suraj Venjaramood starrer never shifts its gears to a smoother and faster one. Suppose you are as ignorant as Ayyappadas about politics and its foul plays. In that case, there is a remote possibility that the high-decibel BGM twist you see in the movie will feel refreshing.
Final Thoughts
As a fictional story, there is nothing wrong with creating a narrative around certain actual events. But Higuita is not even trying to be innovative in the writing part.
Signal
Green: Recommended Content
Orange: The In-Between Ones
Red: Not Recommended
Reaction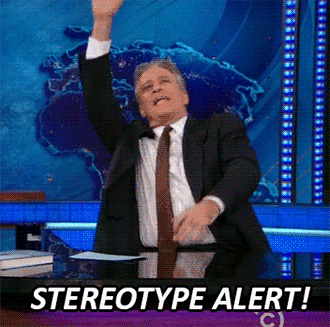 Source link