Lady Gaga has been sued by an accomplice in the 2021 theft of her dogs for not giving her the reward money she thought she'd receive after she returned the dogs her acquaintances had stolen.
Jennifer McBride, who was charged in relation to the dog theft, has sued the Poker Face singer for not providing the $US500,000 (approx. $744,384) Gaga promised to "no questions asked" to whoever returned her dogs.
The singer's dogs were stolen while they were being walked by Gaga's friend and dogwalker, Ryan Fischer, in February 2021.
READ MORE: Prince Harry 'huffily' issues statement hours after next memoir move announced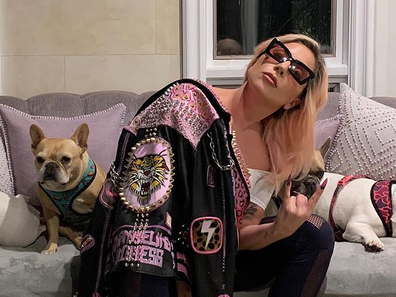 According to the police report, several men pulled up next to Fischer as he was walking the singer's three dogs, jumped out of a car and grabbed two of the dogs – Koji and Gustav – critically shooting Fischer in the process.
Fischer was found bleeding out on the street by neighbours, having suffering a collapsed lung but ultimately recovering from his injuries.
The dogs were returned two days later by McBride, who was later revealed to be an accomplice in the dog theft, having reportedly known that the dogs were stolen.
McBride is believed to have been dating fellow accomplice Harold White at the time, the father of Jaylin White. Jaylin was involved in the robbery and shooting along with two others, James Jackson and Lafayette Whaley. All five were charged in relation to the crime.
READ MORE: Richard Wilkins recalls cheeky Coldplay act with Olivia Newton-John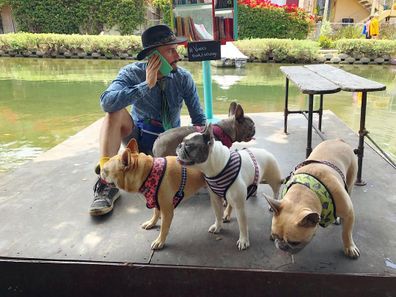 McBride and her boyfriend were "determined to be accessories after the initial crime" and were held on suspicion of accessory after the fact to attempted murder, according to an LAPD press release at the time, while Jackson, who shot Fischer, pled no contest to attempted murder with great bodily injury and was sentenced to 21 years in prison in December.
Now, McBride is suing Gaga for not delivering on her promise to give whoever returned her dogs the reward money, claiming that the singer's "no questions asked" offer "defrauded" her by committing a breach of contract, fraud by false promise and fraud by misrepresentation
Appearing in court on Friday (Saturday in Australia), McBride's attorney claimed that Gaga's offer was made "with the intent to defraud and induce members of the public, such as Plaintiff, to rely upon it and to act upon said promise by locating and delivering Lady Gaga's bulldogs to Defendants."
READ MORE: Meet the future Queen who just turned 11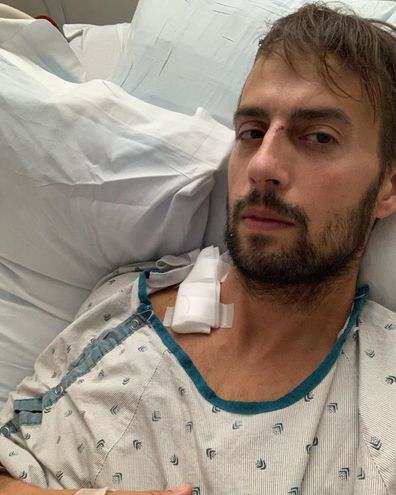 READ MORE: Former reality star opts for 'Xtina' Mardi Gras outfit
The 'offer' in question was written in an Instagram post penned by the Alejandro singer at the time, reading, "My heart is sick and I am praying my family will be whole again with an act of kindness. I will pay $500,000 for their safe return.
"Or, if you bought or found them unknowingly, the reward is the same."
She also expressed her thanks to Fischer, saying, "I continue to love you Ryan Fischer, you risked your life to fight for our family. You're forever a hero."
For a daily dose of 9Honey, subscribe to our newsletter here.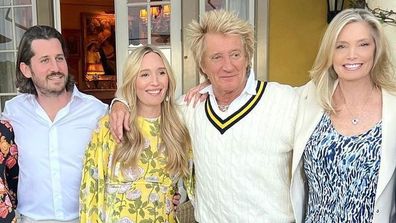 Baby joy for Rod Stewart and Kelly Emberg's daughter


Source link