Now we've got bad blood.
Taylor Swift fans are suing Ticketmaster after the company botched the November 15 ticket sale for her Eras Tour, a bungle for which it has since apologised.
The collective of fans, per Deadline, are suing Ticketmaster for "fraud, price-fixing, and antitrust violations" and are accusing the company of "intentional deception", which they allege allowed scalpers to buy most of the tickets, leaving fans with either no tickets, or tickets at gouged prices.
READ MORE: Why Rachel decided to be a surrogate despite never wanting children of her own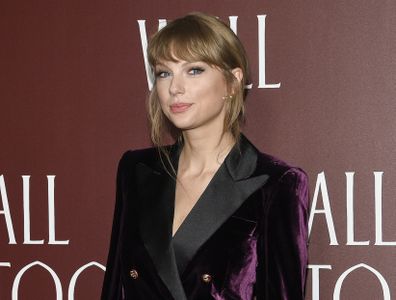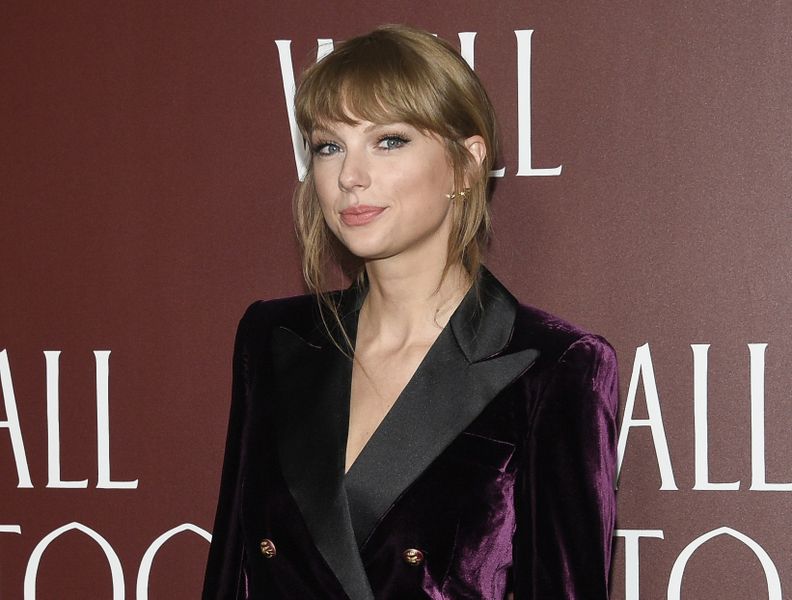 Ticketmaster controls the primary ticket sales market in the United States, and also has a stake in the secondary market. The lawsuit, according to court documents obtained by Deadline, alleges that Ticketmaster was "eager to allow" scalpers into the pre-sale event – which was intended for fans with special access codes – so they could collect extra fees on resold tickets.
In the lawsuit, the fans say that even if there was no intentional collusion on Ticketmaster's part, the company was not prepared for the intense demand for ticketing, which is an accusation that Swift herself made in a lengthy statement following the debacle.
Los Angeles County is also named in the lawsuit, as it is the location of Ticketmaster's parent company Live Nation. The lawsuit asks for the court for the company to be fined (civil) $US2500 (approx. $3678.62) per violation, which could add up to a substantial sum considering Swift's tour is a stadium tour.
READ MORE: The explosive romance that 'shattered' Kylie Minogue's image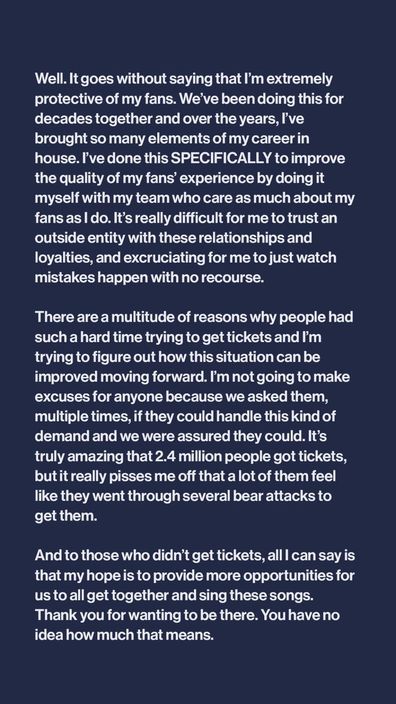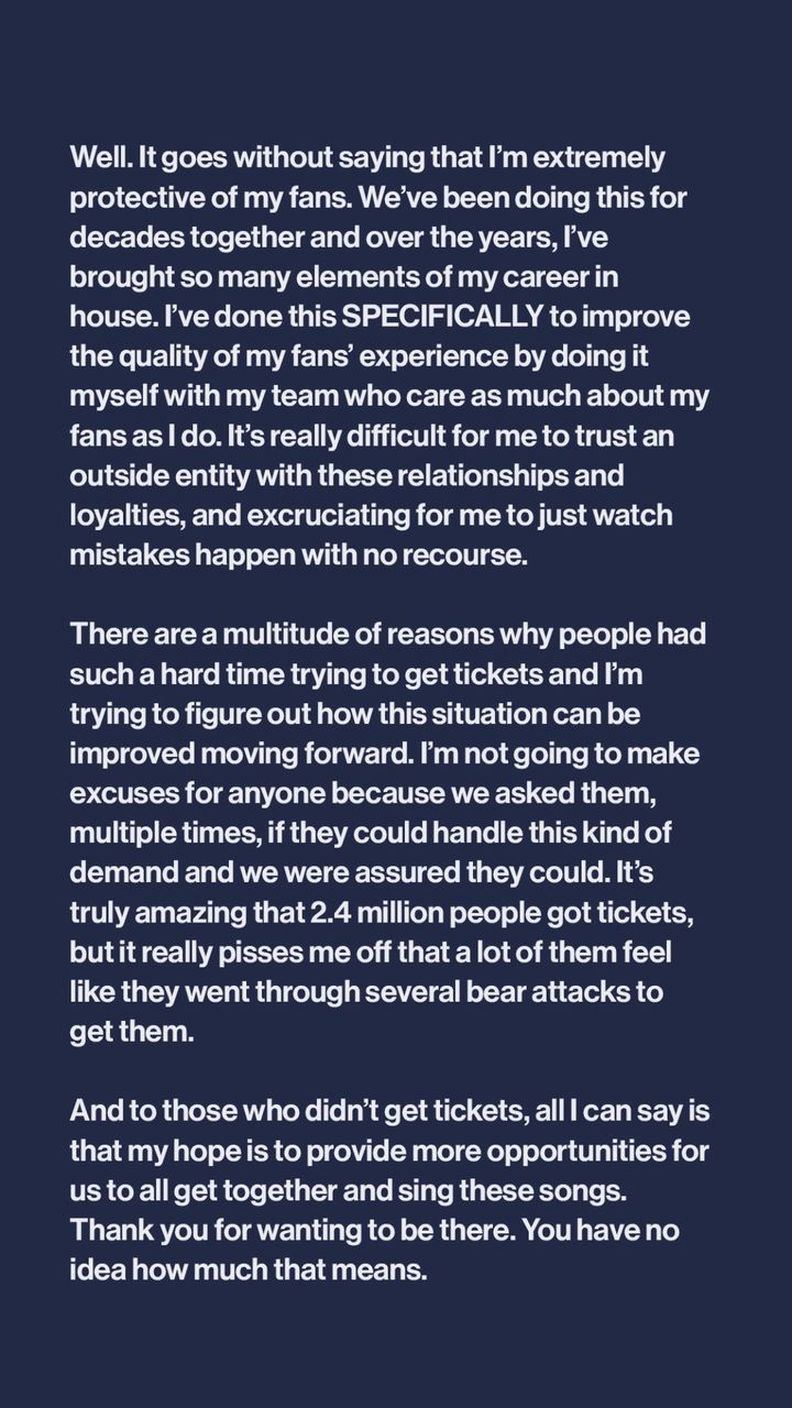 The trouble began when registered fans given codes for a pre-sale on November 15 tried to secure tickets for Swift's 52-date The Eras tour – her first since 2018 – next year. They were quickly met with long delays and error messages that Ticketmaster blamed on bots and historically unprecedented demand.
The company then cancelled Friday's sales to the general public, and attorneys general across the United States launched a probe into the incident.
Swift vented anger and frustration in a lengthy statement, saying she had been assured by Ticketmaster that they could handle the demand.
READ MORE: 'Did me dirty': Aussie tattooist reveals 'worst' celebrity client
"It's really difficult for me to trust an outside entity with these relationships and loyalties, and excruciating for me to just watch mistakes happen with no recourse," Swift said.
Ticketmaster said more than two million tickets were sold despite the troubles, setting a new single-day record for artists on the platform, and that only 15 per cent of would-be buyers had issues with the process.
"We want to apologise to Taylor and all of her fans – especially those who had a terrible experience trying to purchase tickets," the company later tweeted.
For a daily dose of 9Honey, subscribe to our newsletter here