The number of global email users is expected to reach 4.6 billion by 2025. The statistic shows the potential that one email has and how the brand should never miss out on this opportunity. Email marketing provided you with a pose to reach people conveniently and 24*7 a day. Irrespective of the size of the business, you can leverage email marketing to connect with your audience and generate more sales. According to Statista, around 306 billion emails were sent and received every day globally in 2020. Additionally, more than 43% of emails were opened via mobiles.
If you believe that email marketing is wrong, you are certainly wrong. Using an email marketing strategy could help increase sales and create an online community for the subscribers.
Here we will share fifteen strategies that may aid you in boosting your email marketing strategy, which may help increase the open rates.
1. Start with an Organic List
Creating a high-quality email list should certainly be your first step to launching a successful email marketing campaign. Keep in mind that an email marketing campaign is not about sending emails to hundreds and thousands of users.
A quality list comprises emails of people that actually follow and react to your emails. Make sure you remove the spam email accounts or people who have not responded or opened emails for a long.
2. Segment Your Target Audience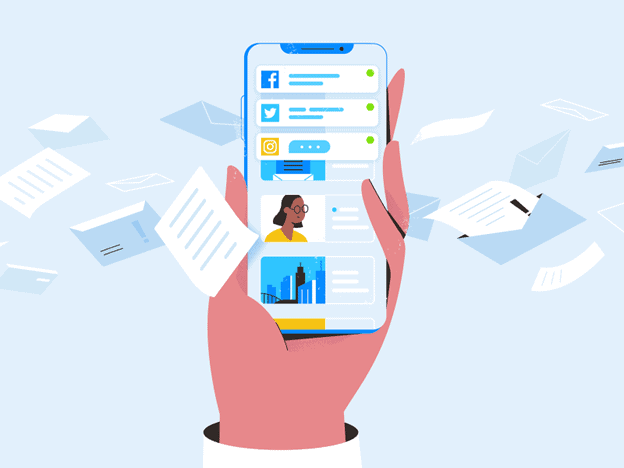 You should always aim at keeping your email list fresh. Besides that, you should know that you would have a target audience with different interest areas and characteristics.
It will be ideal if you segment your email lists to ascertain which message should be shared with that group. Sending relevant messages to that particular group can increase your chances of high open rates and engagement.
3. Check Mobile Compatibility
As mentioned above, a high percentage of emails are opened via mobile phones. You should always check mobile compatibility and ensure that the emails are optimised well for smartphones.
Litmus and Inbox Preview are some of the platforms that may allow you to preview and optimize for different devices. Always test your emails first to understand the load time and efficiency on each platform. Choose the right template to further ensure and improve the open rate of emails.
4. Clean Your List Regularly
Another key to creating winning email marketing campaigns is by keeping your list fresh. Make sure you delete the inactive users regularly and keep a track of who hasn't opened the email in the past six months.
Keep in mind that a smaller list with a higher engagement is better than a bigger list with a slow engagement rate. You should leverage search engine optimisation and other strategies to collect organic emails. Avoid buying email accounts as it could hamper your results and may decrease engagement.
5. Avoid Spam Filters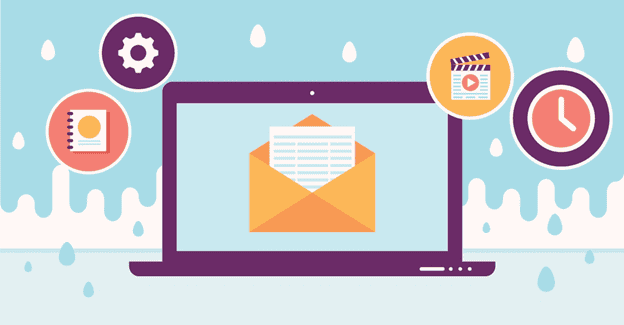 The most common problem that marketers encounter is emails going to the spam folder. You should certainly have a good IP address, a good email address, a clean template code and a verified domain to prevent this risk.
Additionally, you must give a clear unsubscribe link in the footer. Avoid using spam trigger words to prevent getting blocked. Consider using paid ads management to build your list and avoid getting spammed by the users.
6. Send Emails in Tranches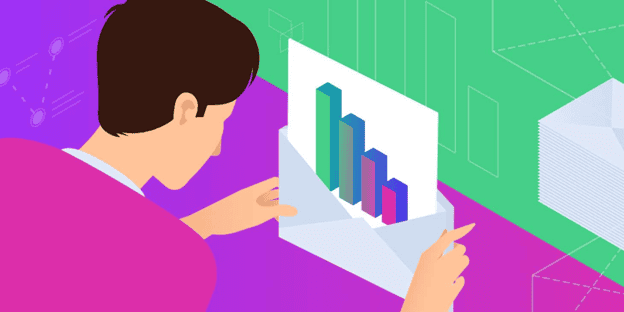 Another thing that you must keep in mind is that you should avoid sending emails in bulk. Always plan your campaigns properly and send emails in tranches. If you want to send an email to 10,000 people, you may start by sending it to 500 people and should increase it gradually.
Sending all emails in a day could increase the chances of getting spammed. Besides, if you are using the platform for the first time, you should limit the number of emails you send to your audiences.
7. Timing is Everything
Timing can have a massive impact on the opening rates and engagement with your emails. You should think wisely before creating an email schedule. Consider performing A/B tests to identify the best time and day for sending emails.
The perfect timing will vary for each brand, and identifying the right timing could certainly bring a difference in the overall conversion rate.
8. Resend to Non-Openers
You will not want to lose out on your audiences. Therefore, you must create a list of non-openers and consider sending an email to them. Try sending them an email with a different subject line. If they have not opened it, you should consider removing them from the list to keep your list fresh.
9. Craft Attractive Subject Lines
An attractive and eye-catching subject line is the key and could help set up a perfect email marketing campaign. Maintain a balance of humour and creativity in your emails to create a hook.
Try to create curiosity or FOMO strategy keep the audience engaged. Additionally, you should always keep the character count in mind while writing subject lines. Make sure that the text is visible on mobile phones and desktops as well.
10. Check Email Content
There are cases where people auto-schedule to send an email update of the new blog post or listing. You should note that this is not an effective strategy and will not be appealing to the audiences. You should avoid sending automated emails and focus on writing email content properly.
Use creativity to write content that is compelling and engaging. Remember, if people find the content interesting, they will open the email again which will increase the click rate.
11. A/B Testing
Conduct A/B testing and test different kinds of email languages to understand what works best for your audience. You may consider incorporating visuals in one and can keep the other one only text-based.
Besides, you can also try keeping it directly in one of them and be more creative in another to identify what resonates with your audience.
12. Utilise Social Proof
Social proof is an effective strategy that could influence customers' decisions and may impact your sales. You should consider including customer reviews and testimonials in your emails to improve your chances of boosting email engagement.
13. Check Sender Reputation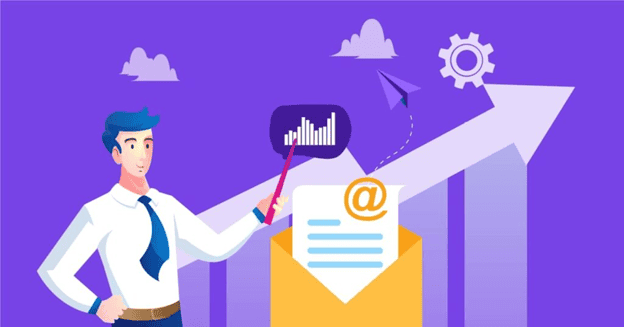 The sender score is an algorithm that ranks the IP address of every outgoing mail server. Metrics such as unsubscription rate and spam reports can impact the sender score.
If you have a low sender score, emails will automatically go to spam. Therefore, you should be careful if you are sending out emails for the first time.
14. Include a Powerful CTA
A call to action or CTA is the most powerful link that connects and guides your customers on what action to take. You should include relevant CTA in your email and be clear about it. Try including a different colour button to make it appealing and eye-catching for the user.
You should be concise with your CTA and avoid having too many or too few CTAs. Having too many CTAs can be confusing whereas a lack of CTA would lead the user uninformed.
15. Reward Your Readers
Retaining customers is one of the biggest challenges that every marketer faces. Consider your email subscribers as your brand ambassadors and reward them for viewing your email. You may consider sharing special discounts or limited-time offers with them to further entice them to open your emails.
Email marketing could be an effective way to boost your sales and create connections with your audience. Incorporate these strategies in your approach to make your email marketing campaign a success and generate more sales.
Author Bio:

Fidha works as the SEO and CRO Specialist at GrowthFather,  a dream digital performance marketing agency for developing & scaling the business to long-term profitability. She is a Math graduate who developed her fondness for digital marketing. Being in the field of marketing for the past 4 years, Fidha is proficient in identifying techniques, strategies, and tactics to boost the number of visitors to a website and secure a high rank on the results page of search engines. She occupies her leisure time gaining new skills and practising creativity and mindfulness.
Related Topics
Source link